Doctors & Staff
Meet the experienced and friendly doctors and staff who make Bella EyeCare the leading provider of vision care products and services in Stow.
Dr. Linda M. Sedlacek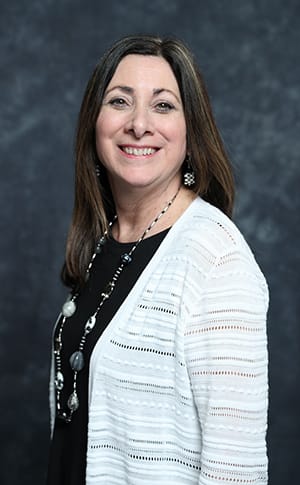 Dr. (Crapanzano) Sedlacek attended The University of Akron for two years before transferring to Bowling Green State University. After the third year of undergraduate studies, she was accepted into The Illinois College of Optometry in Chicago. While there, she went on a volunteer trip to Cartagena, Columbia to perform eye exams for the needy people of that country. She graduated in 1985 with her doctorate degree. Raised in the Akron area since 1967, Dr. Sedlacek attended Copley High School and was voted "friendliest" in her graduating class. She is married (spouse is from Hudson), and has two children. She is a member of a women's group called WITAN (Women in Touch with Akron's Needs) as well as a member of the American Optometric Association, Ohio Optometric Association and Vision Source. Dr. Sedlacek's Italian heritage is carried over to her office by the hospitality, good quality workmanship and materials.